Normally, I'd just list any info I receive in an email... but today's email from Lisa at
Scout & Molly's
was too pretty to not share in a picture!
Here's my newest must-have item. I know it's a bit small, but just give it a click for a larger image for the details. When you're hooked too - grab some for 20% off at
Scout & Molly's
when you purchase a pair of jeans (and who can't use another pair of jeans?)!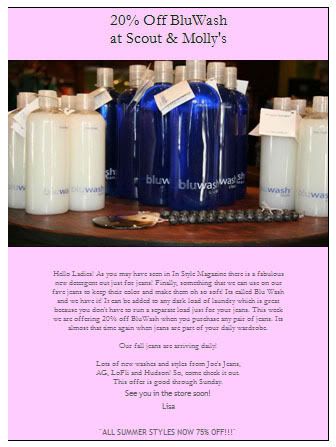 PS
- Little-known techy tool here: when you click on the image, your browser will probably scale the image to 87% or so... just click on "view" then "zoom/zoom in" to see the details if the text is too small to read when it's scaled down!