Here's the dish on my
previously mentioned fab find
for today!
Adrianne and I were doing our usual Saturday afternoon goofing off and we stopped by Class for Half since she'd never been before!
After finding dozens of shoes, dresses, jackets, and handbags we'd both like to take home... only one actually made the cut for the day and it's because I couldn't pass it up!! $18 for such an awesome handbag? Why yes, you ARE going home with me today!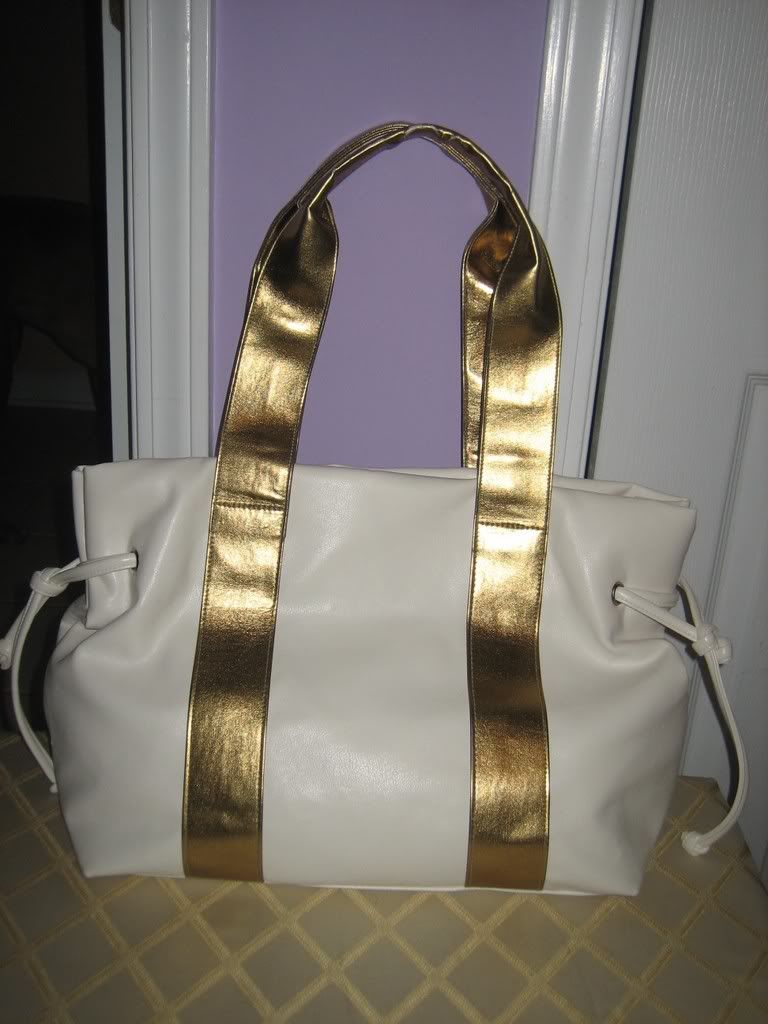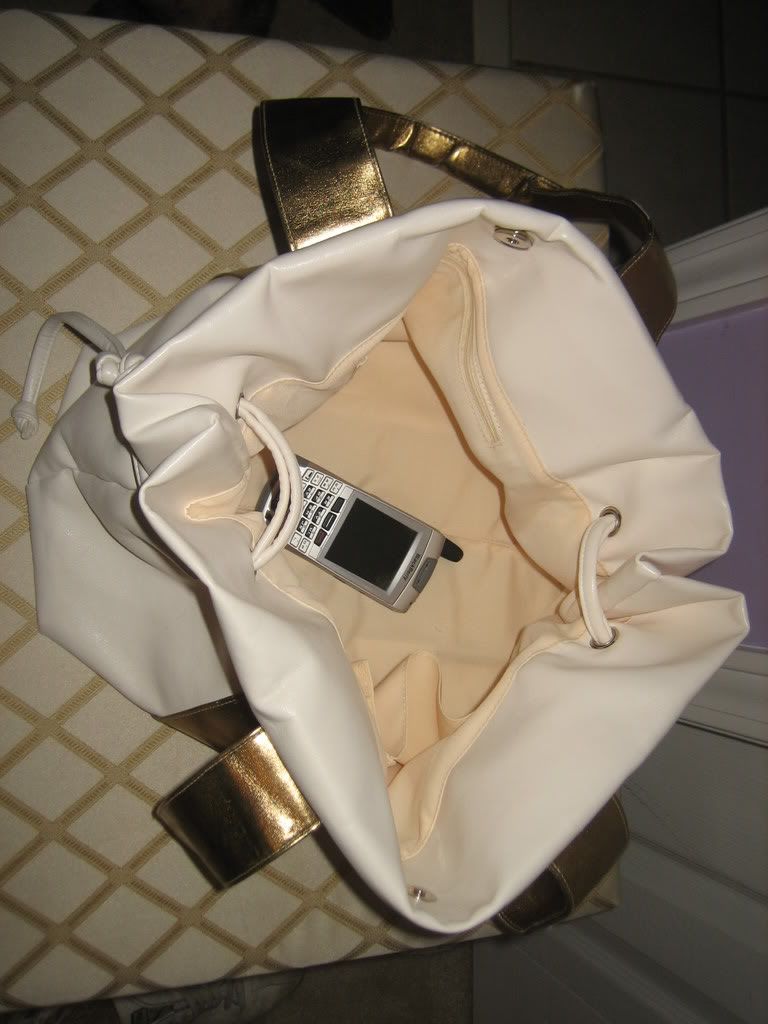 I included the Crackberry so you can gauge the size of this awesome bag. It may look big, and although it's roomy, when I carry it on my shoulder it hits right at mid-hip which is SO comfy for me.
The best thing: this faux-leather finish seems pretty resilient... so it won't get destroyed when it's tossed into the passenger seat or it happens to carry boat essentials on-board!